Design Team Takapuna, Auckland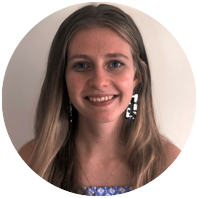 Ally Shrimpton
Designer

My love for interiors started at a young age, from helping my parents around the home with painting and renovating to my first job while still at high school in a curtain making business. Witnessing how curtains alone could lift and change a space, inspired and helped my love of designing spaces grow and blossom and encouraged me to achieve my Spatial Design Major – Bachelor of Design from AUT. Spatial Design has helped me bring a contemporary multidisciplinary approach to explore space through interior and architectural design.
With an in-depth knowledge and passion of working with a space 'that already exists' and my love for customer interaction, drew me to the kitchen design industry to be the start of my career. I love the journey that I am able to be part of with my clients; Beginning with an initial connection with my client, then analysing and interpreting the existing site and conditions to then create a beautiful functional designer kitchen that my client can be happy to have in their home.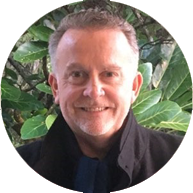 Richard Powell
Designer
With over 32 years spent in the industry, my passion for good practical design remains stronger than ever!
The modern kitchen to me is a highly functioning piece of furniture. Most often the hub of daily living, it serves ultimately as a workstation, as an area to often gather socially and as an aesthetic centerpiece of the home.
As such, from so many perspectives, good functioning design is paramount.
Having owned my own manufacturing/design business for many years, I bring a wealth of experience to both the commercial and domestic residential marketplaces. I have been privileged to have worked with some of New Zealand's most renowned architects, designers and housing companies. I also have extensive experience with export work and development projects.
I have a CKDNZ (Certified Kitchen Designer NZ – 1994)qualification, a Diploma in Interior Design and have served on numerous industry boards and committees.
I greatly value the relationships I build with clients. Every project, brief and client is different … the key is listening and understanding what is ideally wanted, and from there, applying guidance, knowledge and experience whilst working together, to achieve the best possible end result.
I am proud of being a part of the team at Kitchen Vision and of the market-leading kitchens we design and manufacture. I look forward to meeting with new clients and to helping them realise their ideal design and product solutions.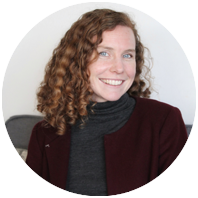 Justine Keyworth
Designer
I have always been interested in the creating and making of things, from furniture to art projects, sculpture and pottery.
My passion for materials and problem solving led me to do a Bachelor of Design from AUT with a Product Design Major. Through this degree I gained an excellent understanding of materials, manufacturing processes, the benefit of good design and how to put it in practice.
Design is my passion. I pride myself in working with integrity, clear communication and creativity. I want the design of your kitchen to be an exciting and fun process! I will accompany you every step of the way, distil what you value most in the kitchen of your dreams and help to bring your style to life.
I view every kitchen as an exciting problem solving challenge, as every space is unique. I am passionate about kitchens and I know the truly central part that they play in our daily lives. I am excited to work with you and discover what we can create together in your space!